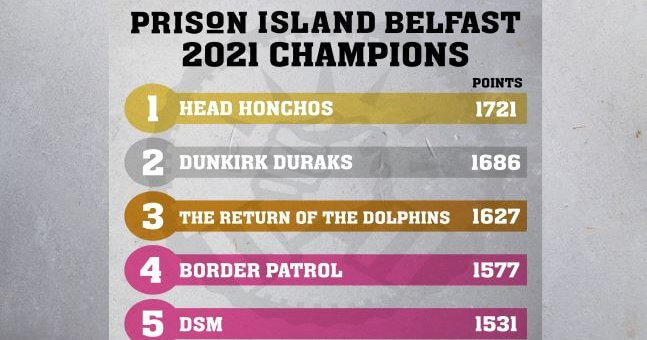 Congratulations to the Head Honchos scoring and unbelievable 1721 points! What a Team!
Some superb performances by the other teams making up the top 5 – Well Done!
Thanks to everyone that supported  Prison Island in 2021. We hope to see many more amazing teams attempt our unique mix of challenges in 2022!
Thank you from all the team at Prison Island Belfast!
Posted by ryan
On January 14, 2022
0 Comment