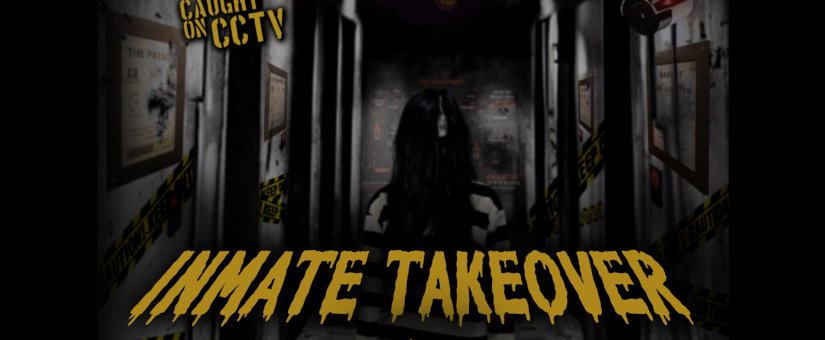 ⚠️ ENTER AT YOUR OWN RISK! ⚠️
Halloween 2023 is here!
Halloween Event: Inmate Takeover at Prison Island – Take on 25 Challenge Cells  – Can you Keep Your Cool Between the Shrieks and Screams?
Are you seeking the ultimate thrill and chill challenge? This Halloween in Belfast, take Halloween games to a whole new level by participating in an adrenaline-pumping event like no other. Inmate Takeover – CAUGHT on CCTV at Prison Island! Get ready to test your nerves as you navigate through 25 challenge cells, all while trying to keep your cool between the shrieks and the screams of inmates of the past.
CCTV: Warning- Revealing Unwanted Inmates
Among the various components that contribute to our formidable security system, one feature stands out—the ever-watchful CCTV cameras. These cameras not only serve as surveillance tools but also play a critical role in safeguarding the prison. A warning has been flashing – inmates have taken over.
Failure to complete a challenge may mean coming face to face with one of these twisted inmates. Laughing and cheering WILL aggravate them!
Join us 29.10 | 30.10 – Prison Island Belfast presents INMATE TAKEOVER | CAUGHT on CCTV
Slot times: 7pm & 9pm
PLEASE NOTE:
This is an over 16's event
Strobe lighting in use
Posted by ryan
On October 9, 2023
0 Comment